The Ministry of Natural Resources and Environment yesterday afternoon put into operation an environmental surveillance station to supervise all waste discharge sources from Taiwanese Hung Nghiep Formosa Ha Tinh Steel Company (FHS).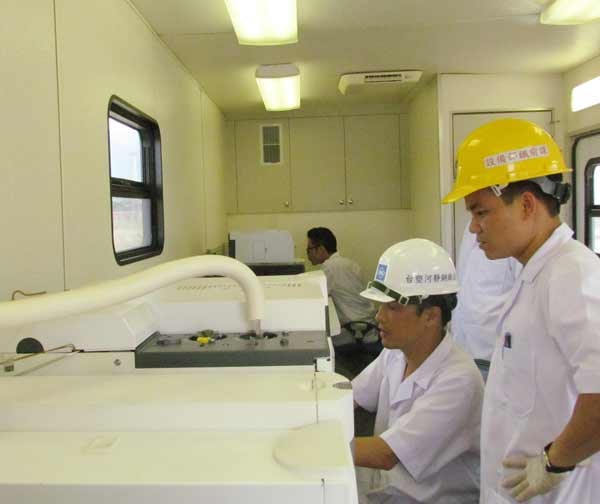 The environmental surveillance station has been placed to supervise waste discharges from Formosa (Photo: SGGP)
FHS located at Vung Ang Economic Zone, Ky Anh town, Ha Tinh province is the culprit of the April mass fish death in the north central region.
Minister Tran Hong Ha instructed the station is placed to supervise all waste discharges from Formosa 24/7 within three years.
The facility, equipped with modern machines and technologies at the cost of billions of Vietnamese dong, operates like a mobile laboratory at the scene.
The Supervisory Agency on Environmental Protection which runs the station will test wastewater samples on site instead of taking them to the ministry in Hanoi.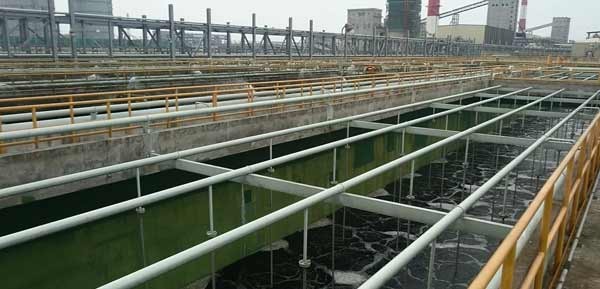 The wastewater reservoir at Formosa has failed to meet environmental treatment requirements (Photo: SGGP)
If testing results show environmental parameters higher than permissible levels, the agency will give warnings and issue fines conformable to the law.
Next week, the ministry will launch another station at the biochemical waste treatment area of Formosa.
In addition, the ministry will ask the Taiwanese company to build a biological reservoir comprising three parts which can contain wastewater in three days. Treated wastewater will be released into the reservoir and purified before being discharged into the environment.

Related articles:
Formosa blamed for fish death
Formosa found burying waste again