The Finance Ministry has just submitted a draft for regulations on the financial management of state-owned enterprises to the Government, aimed to help better management of the state budget and to closely supervise the financial status of state-owned enterprises.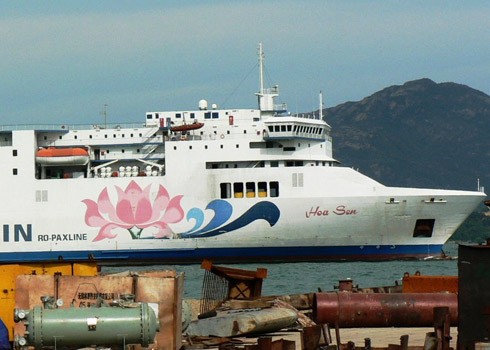 Cruiser Lotus worth at EUR 60 million can not earn money because of wrong investment by state-owned Vinashin.
The regulations include rules for financial supervision and evaluation of business effects; decrees on budget capital investment in enterprises and its management; decrees on the functions, tasks and mechanics of State Capital Investment Company (SCIC).
Rules on financial supervision and evaluation of business effects will regulate time, process and contents of supervisory reports on state-owned enterprises and those that have received investments from the state budget.
The rules also regulate special financial control over loss making companies and those in debt.
The rules are expected to be issued in May.
Decrees on budget capital investment for state-owned enterprises and financial management of those that have received capital from the state budget have set targets, kinds of companies that the Government can invest capital in, and transfer of state capital in these companies.
In this current time, some state-owned companies have failed to show profits because of loose financial management by the Government, leading to disarray of investments by these companies.