The Ministry of Construction has recently issued guidelines to process the transfer of commercial housing projects and urban residential areas into social housing.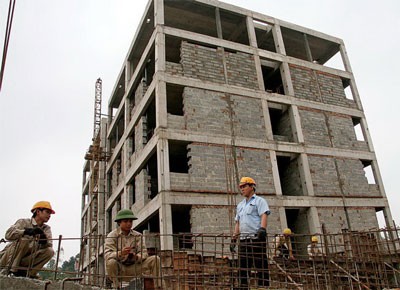 Building projects for commercial houses can be changed to projects for social houses from April 22, 2013 to December 31, 2014
Accordingly, any approved commercial housing project will now be allowed to switch to social housing or service apartments, only if the project no longer meets consumer demand or is taking too long to launch.
Local authorities should take no more than 30 business days to give their approval or refusal to this conversion.

Enclosed in the guidelines are details of procedures to follow as well as necessary forms required to apply for the approval.

The Department of Construction in each province or city under the central government will accept application forms and carefully verify them before handing them to the People's Committee of a province.

In order to process the approval, each Department of Construction is requested to ask for permission from the following offices including the Department of Planning and Architecture; Department of Natural Resources and Environment; Department of Finance; Department of Planning and Investment; and People's Committee of the district where the project will be launched.

Any refusal to these application forms will be accompanied by a clear explanation, so that the People's Committee of the related province is able to reconsider and give their final decision.

When receiving the minutes of meetings between local Departments of Construction and related agencies along with final draft of the approval or refusal, the provincial People's Committee should issue an official license within seven business days at the latest.
However, any project to build more than 500 houses should await the decision of the Ministry of Construction in no more than 15 business days.

The total amount of time to consider and accept or refuse the application form for the transfer should take 30 business days at the maximum.