The Ministry of Transport worked on a draft decree to tighten automobile transport services on April 22.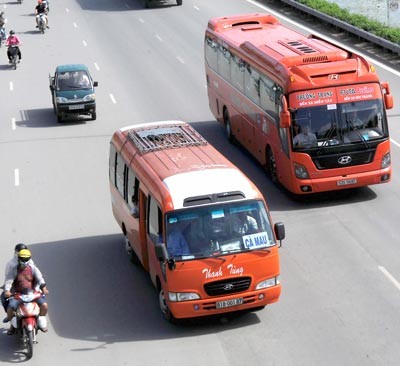 The Ministry of Transport will tighten automobile transport services (Photo: SGGP)
The new decree aims to create a fair transport service market, improve services, streamline costs, ensure traffic safety and reduce traffic jam.

Taxi cabs must be installed with invoice printers which are connected with milometer from July 1 next year.

Owners of buses with capacity of 10 passengers and higher will have to inform departments of transport before effectuating their transport contracts from July 1 next year.

The new decree will also require passenger buses and cargo trucks with capacity of 7 tons and higher to install GPS tracking devices.

Regulations on passenger bus stations, truck depots, drivers, badges, signboards, company scale, and traffic safety certificates will also be issued.