Mitsubishi Heavy Industries, Ltd. (MHI) says it will produce commercial aircraft components in Ha Noi, becoming the first manufacturer in the world to locate its airplane-related production facilities in Viet Nam. The plant is to go online in 2009, starting with 50 employees and hiring up to 200 later.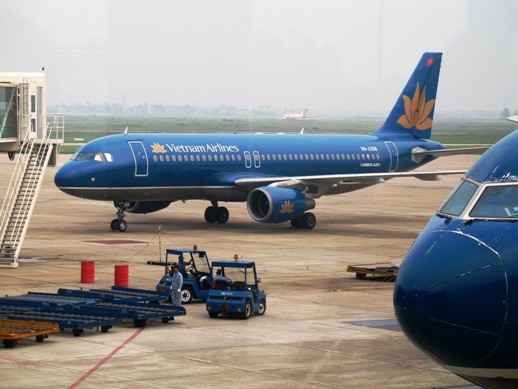 A Vietnam Airlines plane made by Boeing
The Japanese conglomerate announced late November it would establish wholly-owned subsidiary MHI Aerospace Vietnam Co., Ltd., (MHIVA) in January 2008.
Through establishment of the subsidiary, capitalized at US$7 million, MHI aims to shift part of its metal component assembly work overseas to lower basic labor costs and focus its domestic facilities on high value-added operations.
With support from Boeing Commercial Airplanes Mitsubishi's plans call for MHIVA to commence with assembly of flaps for the Boeing 737, then ratchet up its scope of operations thereafter.
The strategy MHI is pursuing together with Boeing is to establish an efficient supply chain to enhance its competitiveness in the global market place, said a Mitsubishi Heavy Industries press release.
MHIVA is to be located in the Thang Long Industrial Park, a zone jointly built by a Japanese and a Vietnamese company and situated some 16 kilometers northwest of central Ha Noi.
The MHIVA plant is to have 4,000 square meters of floor space within a 19,000-sqm lot. In its first year of operation, MHIVA is to assemble flaps for 2-8 airplanes a month, then for 10 a month in 2011.
Though the flaps' parts are to be either supplied from Japan or neighboring countries like Malaysia and China for some time to come, MHIVA aims to gradually expand local procurement in Viet Nam in tandem with the nation's industrial development.
MHI says it chose to locate MHIVA in Viet Nam not only because it could secure a site within a Japanese-affiliated industrial park with a good infrastructure, but also because the nation's diligent labor force, robust economy, stable public security and the presence of overseas transport routes.