Nokia on Thursday announced Nokia and other mobile industry players have agreed on measures to reduce pollution from the manufacture and disposal of mobile phones.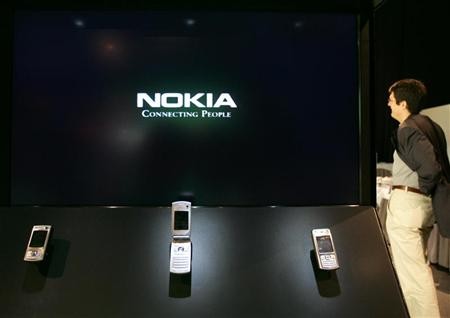 Visitors look at new Nokia phones during a Nokia conference
The group has agreed to reduce energy consumption, stop using some hazardous materials, improve the amount of phones collected through take-back schemes and recycled, and give consumers more environmental information about products, Nokia said in a statement.
"It is important that the mobile industry continues to provide ways for customers to return unwanted mobile phones," Charlotte Grezo, Vodafone director for corporate responsibility, said in a statement.
The voluntary group also includes companies and brands such as Motorola Matsushita Electric Industrial's Panasonic, France Telecom, TeliaSonera Intel.
The efforts are part of a pilot project in partnership with the European Commission. In a similar move, French retailer Carrefour. and other manufacturers agreed to make a type of wooden garden chair more environmentally friendly with design changes.
"Looked at globally, the production and consumption of products have a huge impact on our environment through the use of resources, energy and transport, and the creation of waste," Environment Commissioner Stavros Dimas said in a statement.
"I applaud the leadership shown by Nokia and Carrefour and warmly welcome the commitments made by the participating companies. I urge others to take similar action to green their products."
Source: Reuters