People's Committee of Dak Nong province yesterday held a groundbreaking ceremony for erecting a statue of the national hero N'Trang Long in the Central Highlands province of Dak Nong.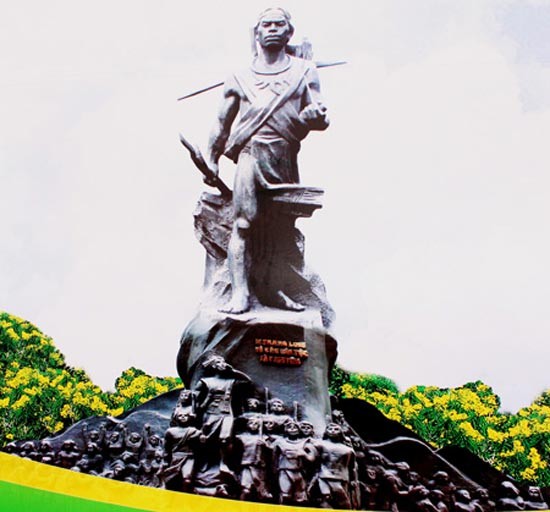 Monument of national hero N' Trang Long and soldiers is located in Dak Nong province. (Photo:SGGP)
The statue reached a height of 18.5 meters and width of 25 meters, locating in Dak Nur hill, Nghia Duc ward, Gia Nghia town, Dak Nong province.

The construction is built at total cost of VND 67 billion, funding from financial source of resident and enterprises all over country. It was designed by two sculpture works of Pham Thi Mai Hoa and Lam Quang Noi.

The construction aims to commemorate great contribution of national hero N'Trang Long, who gathered M' Nong ethnic minority people to resist French colonialists in the 1912- 1936 period.

At the ceremony, Deputy Chairwoman of the provincial People's Committee of Dak Nong Nguyen Thi Ngoc Le stressed that the construction expressed not only a humanity deep mean but also young generation's gratitude to national contributors.