The Vietnamese Embassy in Indonesia, in coordination with Indonesian agencies, sent 37 Vietnamese fishermen back to Vietnam on December 6.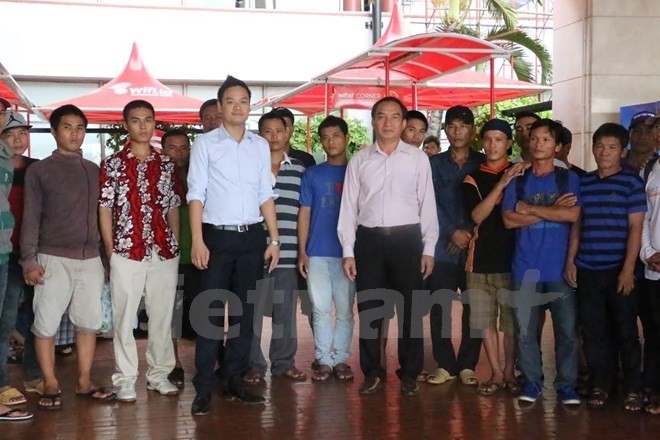 Vietnamese fishermen at the airport (Source: VNA)
According to the embassy, a total of 57 fishermen were released this time, but due to limited flight seats, 20 will be flown home on December 7.
The Vietnamese embassy has been making efforts to get more Vietnamese fishermen released by Indonesia ahead the upcoming Tet (New Year) holiday. In December, 150 more fishermen are expected to be set free and repatriated.
Tran Minh Cu, First Secretary of the embassy highlighted the active support and cooperation the Indonesian authorities have provided to the embassy.
This year, nearly 1,200 Vietnamese fishermen on 105 fishing vessels were detained by Indonesia. The figure was 750 in 2015.
So far this year, more than 1,000 fishermen have been repatriated.