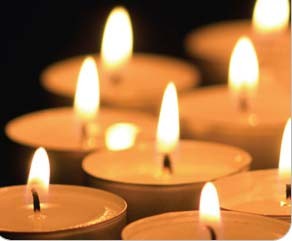 Chinese light candles for Sichuan earthquake victims
The Vietnamese National Assembly Office raised more than VND70 million (over US$4,300) to support victims of the earthquake in China and cyclone Nargis in Myanmar.
The fundraising campaign was attended by NA Chairman Nguyen Phu Trong, Deputy Chairmen and the NA Office's staff.
The Party Central Committee, Foreign Ministry and Government Office have also raised funds with staff each committing at least one day of salary.
The Vietnamese government had earlier provided US$200,000 in emergency aid to China and another US$200,000 to Myanmar.