The Hanoi Coach Station Management Company said on April 5 that ticket prices on nearly 100 intercity bus routes under its management had increased by 10-30 percent, due to the petrol price hike.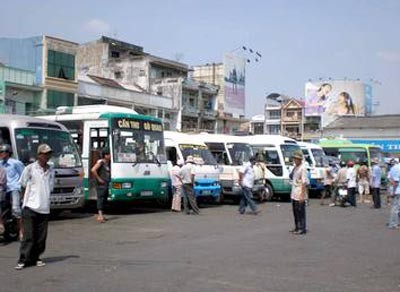 A bus station in Hanoi (File)
The company said some transport firms that had hiked their rates a month ago after the first hike in petrol prices in late February, have again raised their rates by 10 percent and those who had not, have hiked their prices by approximately 30 percent.
 
Bus routes that have seen a sharp surge in ticket prices include Hanoi-Tuyen Quang, from VND80, 000 per ticket to VND85, 000, Hanoi-Dong Hoi, from VND150, 000 to VND170, 000 and Hanoi-Dien Bien, from VND320, 000 to VND390, 000.
 
Nguyen Manh Hung, Chairman of the Hanoi Auto Transport Association, states that as per regulations it usually takes transport enterprises 7-10 days to submit their new prices to the relevant agencies for approval.
 
However, Mr. Hung said the recent two hikes in petrol prices took place within a short space of time so that many transport companies did not have the sufficient time required to seek permission from relevant agencies to raise their rates.
 
He added that this was the reason that the price hike happened only five days after the recent hike in petrol prices.  
 
Mr. Hung also said many transport companies were still in the process of getting approval to hike their transport rates, therefore ticket prices on many bus routes would show a hike in the near future.