As the plan, Mr. Nguyen Phu Trong will preside over a red-carpet welcome ceremony for Mr. Kim Jong-un this afternoon before the two leaders begin talks and host the state banquet to welcome the DPRK leader and his high- ranking delegation.
Yesterday, Politburo member and Vice Chairman of the Central Committee of the Workers' Party of Korea (WPK) and head of International Department Ri Su Yong led a high- ranking delegation to visit the civil equipment research and production complex of Viettel Military Industry and Telecoms Group (Viettel) at Hoa Lac Hi-Tech Park in capital of Hanoi and An Phat Plastic- Green Environment Joint Stock Company in the Northern province of Hai Duong, Vietnam Academy of Agricultural Sciences in district of Thanh Tri, Hanoi.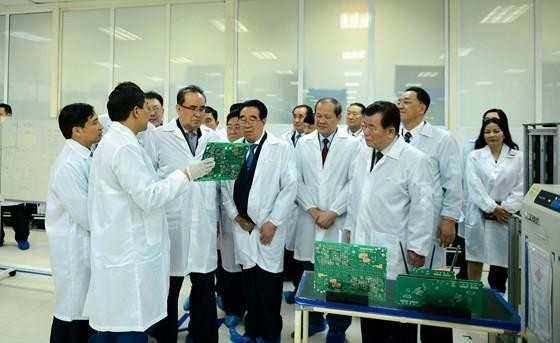 In the visit to the research and production complex of Viettel, Mr. Ri Su Yong expressed his desire to have more opportunities in order to exchange and cooperation with the telecommunications company.
On the occasion, core telecom equipment systems of Viettel such as 4G-EnodeB broadcasting station, OCS - Online charging system, MSC- Mobile switching center, SMSC- Short message service center; 4G - EPC telephone network, etc were introduced to the distinguished guests.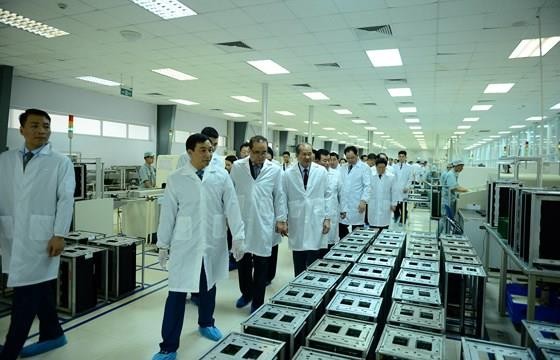 On the same day, leaders from the Ministry of Agriculture and Rural Development and capital city of Hanoi welcomed the DPRK delegation.
Director of Vietnam Academy of Agricultural Sciences Nguyen Hong Son introduced Vietnam's key agricultural products, and he said that the visit was an opportunity to promote cooperation of science and technology in the agricultural field, whereby to tighten friendship solidarity and cooperation in science research and economic development between the two nations.
On behalf of the delegation, Mr. Ri Su Yong thanked heartwarming welcome from VAAS's leaders and he was interested in Vietnam's food crops cultivation techniques such as rice, corn, potatoes so the WPK's leader desired Vietnam to promote support of high-yielding rice variety development.