Mr. Tran Dai Quang was reelected as State President in a close vote held yesterday by the National Assembly (NA).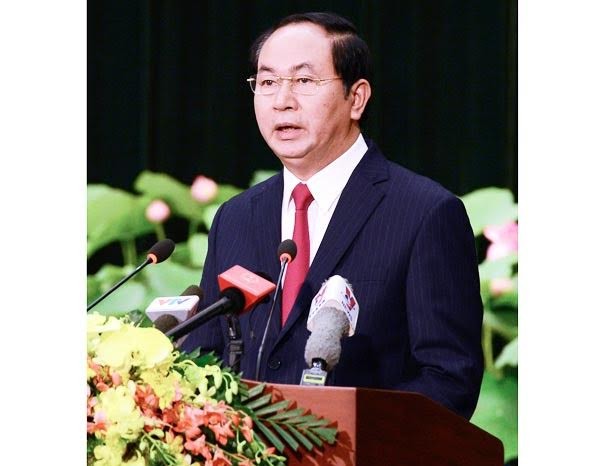 M. Tran Dai Quang is reelected Vietnamese State President. (Photo:SGGP)
He won the vote with 487 votes to , gaining 98, 1 percent.
After the vote the National Assembly approved its resolution to recognize Mr. Tran Dai Quang as Vietnamese State President in the period of 2016- 2021.
In the swearing-in ceremony with the national flag, State President Tran Dai Quang gave an oath speech. He pledged absolute loyalty to the fatherland, the People and the Constitution of the Socialist Republic of Vietnam, and strived for well completing tasks assigned by the Party, State and People.