According to the Ho Chi Minh City People's Committee, MSG-maker Vedan Vietnam caused VND107 billion (US$5.6 million) in losses to families in Can Gio District near the Thi Vai River and must now pay for their actions.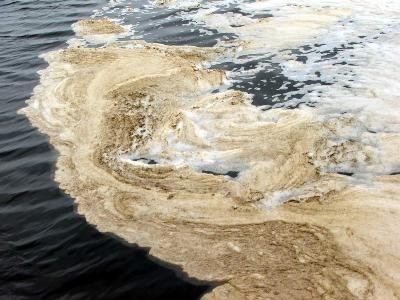 Thi Vai River has been seriously polluted by plants located along its banks. 
The Taiwanese company is accused of dumping large amounts of untreated wastewater into the river for several years, negatively impacting fish-farming families in the area.
The HCMC Farmer's Association said March 26 that a report was sent to the Ministry of Natural Resources and Environment detailing the total damages incurred by residents as a result of pollution caused by Vedan.
The report, compiled by the General Department of Environment, also states that Vedan must compensate the families.
According to the report, 76 out of 839 households suffered severe losses of around VND13.4 billion ($705,000) in total.  The remaining 763 households incurred losses of around VND93.8 billion ($4.9million) in total.
The HCMC People's Committee has asked the ministry to examine the report, then coordinate with city authorities to force Vedan Vietnam to compensate the farmers as soon as possible.