As many as 91,476 constituencies nationwide hosted a flag salute ceremony at 7am on May 22 to open the election of deputies to the 14th National Assembly and People's Councils at all levels for the 2016-2021 tenure.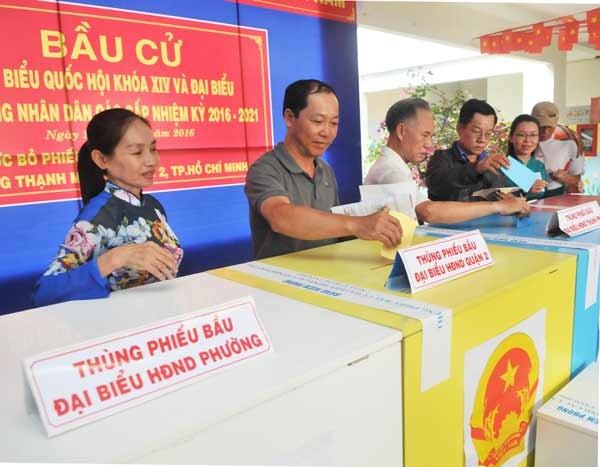 Voting in District 2 -Photo: SGGP
More than 69 million constituents across the country will go to the polls to elect 500 lawmakers among a total 870 candidates.
They will also select 3,918 deputies to the provincial-level People's Councils out of 6,528 candidates, and 24,993 and 294,055 representatives out of 41,777 and 497,312 candidates to the People's Councils at the district and communal levels, respectively.
The election provides an opportunity for the people to exercise their citizen rights and duties as well as strengthen the law-governed socialist State of the people, by the people, for the people. It reflects the people's strong will, aspirations and right to mastery in building the State and representative organs from the grassroots to the central level.
The event will last till 7pm the same day.