The 2009 National Children's Forum was organized by the UN Children's Fund (UNICEF), Save the Children in Vietnam, World Version Vietnam and Plan in Vietnam in Hanoi August 1, attracting 126 pupils from 21 provinces and cities nationwide.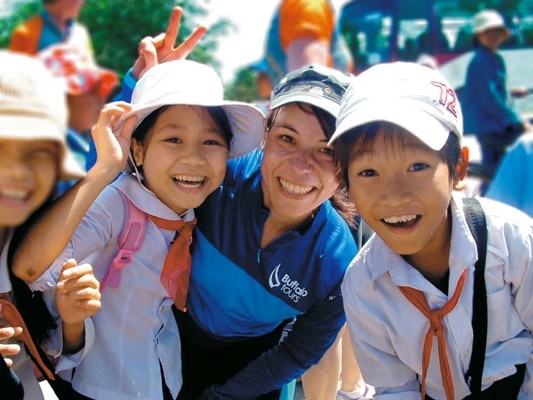 The 2009 National Children's Forum helps policymakers understand more about Vietnamese children
The deputy Minister of Labor, War Invalids and Social Affairs, Phung Ngoc Hung, said the forum created an opportunity for children to share and discuss issues relating to child protection and care, as well as helping society and families to understand more about Vietnamese children's feeling, thoughts and aspirations, therefore making a suitable national action program for children.
The forum, "Children and Objectives for Children," will last until August 4. On the last day UNICEF will have a direct dialogue with Party and State leaders relating to children's issues.
The participants will discuss several topics, such as healthcare and nutrition, education, culture, entertainment, children's rights, and protection and healthcare for disadvantaged children during the five-day forum.
Currently, the country has more than 4.6 million children, 20 percent of children under 16 years-old, who are considered in need of special help, such as being infected with HIV/AIDS, being homeless or suffering mistreatment.