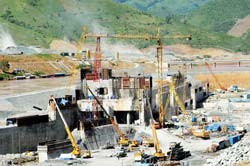 Son La Hydroelectric Plant
National construction projects, including Son La Hydroelectric Plant, Dung Quat Oil Refinery, Ho Chi Minh Trail, Afforestation Program and two Complexes of Natural Gas –Electricity – Fertilizer, play an important role in the economic growth of Viet Nam in the 21st century.
Son La Braces For Viet Nam's Biggest Hydroelectric Plant
The Construction of Son La Hydroelectric Plant, the largest in Southeast Asia, was officially started on December 2, 2005 and expected to finish in 2015.
The power plant has a designed capacity of 2,400 megawatts.
When completed, the plant will markedly contribute to national socio-economic development and the cause of national industrialization and modernization.
Meanwhile, the project will help prevent floods, provide electricity for the whole country, and supply water to the Red River delta in the dry season.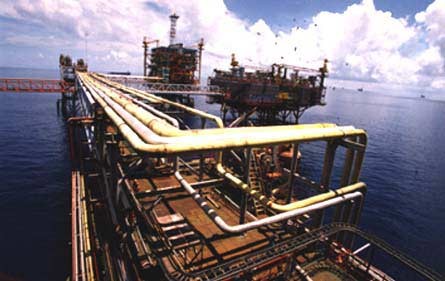 Dung Quat Oil Refinery  


Dung Quat Oil Refinery

 

 
Dung Quat Oil Refinery, with its total investment capital of US$2.5 billion, started its construction in late-2002. Its capacity is expected to meet 40% of domestic petrol demand in 2009.
The refinery is significant not only to Quang Ngai, but also to central coastal provinces and the Central Highlands. It is expected to boost local economic potential and help speed up socio-economic development in the central region.
For all of those reasons, Quang Ngai has tried its best for the project's implementation. Many policies to develop socio-economy of the province include the oil refinery operation.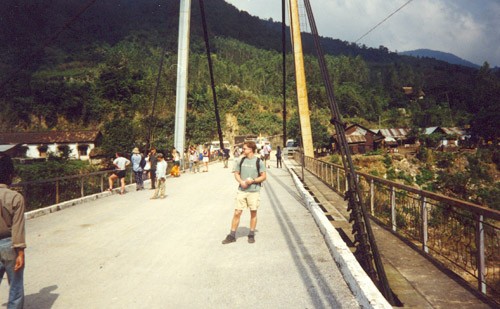 Ho Chi Minh Trail

Ho Chi Minh Trail
 
Ho Chi Minh Trail with its length of thousands of kilometers from Hoa Binh to Kon Tum has finished its first construction phase. The second phase of this national project is under construction.
The road with two lanes from Pac Bo (in Northern province) to Dat Mui (in Southern area) will open by 2010.
This North-South route with the existing National Highway 1A will be main roads in Viet Nam. Also, Ho Chi Minh Trail will share traffic pressure in flood season, contributing to the national politics and defense.

The Five Million Hectare Afforestation Program
One of the main targets of this project is to protect the existing forests to increase the coverage to 43%, contributing to the environment security, alleviation of natural disasters, increase of aquatic livability, conservation of genetic pools and biodiversity.
Also, it provides wood as materials for paper production, plywood to meet the needs for woods and other forestry products for domestic consumption and products for exports, contributing to socio-economic development in the mountainous areas.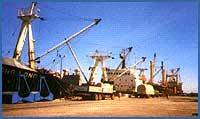 Complex of Natural Gas – Electricity – Fertilizer in Vung Tau

The Biggest Complex of Natural Gas-Electricity-Fertilizer in Vung Tau
The Complex of Gas-Electricity-Fertilizer in Ba Ria-Vung Tau with the total investment capital around US$6 million has officially operated after nine years' construction.
The project, including the Center of Natural Gas Distribution, Thi Vai Deepwater Port, Phu My Fertilizer Factory and Phu My Electricity Plant, plays a key role in the development of this region.
This complex, Viet Nam's biggest, has six electricity plants with a total capacity of nearly 4MW, and will make up 40% of the country's power supply.
The Southern Complex of Natural Gas-Electricity-Fertilizer
Work on the project of complex of natural gas-electricity-fertilizer began in December 2002.
Located in U Minh District, Ca Mau Province, this potential industrial zone plans to increase its investment capital for many reasons.
The Ca Mau Complex intends to supply over 500 MW in March 2007, which is vital in the dry season.
The second complex in this region is under way and construction will start in the coming time.