Vietnamese Prime Minister Nguyen Tan Dung has just sent an instruction to call for relevant ministries, political advisors and agencies under Government, the People's Committee of provinces and cities across the country adopting well their duty during Tet holiday (Lunar New Year 2016).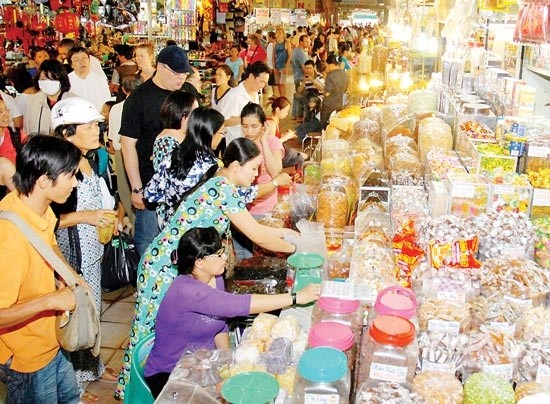 Illustratuve Photo:SGGP
Accordingly, the Prime Minister asked the Ministries of Trade and Industry, Finance to close watch over Tet goods' prices contributing to ensure supply and demand for both enterpries and consumers. Besides, the agencies need to strengthen struggling and managing for bad goods, unlawful import for explosives, artillery, weapons and others.
Ministry of Police continues to adopt preventive measures to ensure social security during Tet holiday. Meanwhile, Ministry of Transport also actively provides effective solutions to traffic safety to avoid serious traffic jam in the big cities.
Ministry of Health must instruct local hospitals and health centers to be on duty full time to ensure enough staffs and drugs to emergency issues.
The People's Committee of provinces and cities in collaboration with the National Fatherland Front Committee of Vietnam and relevant agencies visit and gift to the poor, elderly, heroic mothers and martyr families on Tet holiday, asked the prime minister.