Talking at a press conference on Wednesday about recent changes to the realty market, Minister of Natural Resources and Environment Mai Ai Truc said the "fever" that characterized the market in the past was regional in nature since it occurred mainly in Ha Noi and Ho Chi Minh City and was mostly limited to the sale of luxury apartments and villas.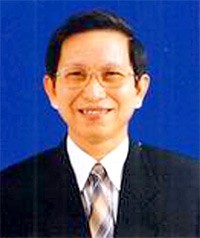 Mr. Mai Ai Truc
"Based on a statistical analysis of the market, we predicted that the fever would not last for a long time. The most important culprit seems to have been psychology but high demand and limited supply also played a role", he said.
 
So the long-term solution is increasing supply?
 
Minister Truc: Real estate is not really in short supply. The National Assembly has approved a land-use plan for the 2006-2010 period, according to which 436,000 hectares of land will be used for housing. As of 2005, the country had about 600,000 hectares within the housing sector.
 
Thousands of housing development projects of various scales are currently underway. The recent fever that ran through the real estate market wasn't all bad as it also imparted some momentum to development projects.
 
Another reason that the fever couldn't spread indefinitely was the implementation of new real estate laws enacted in 2003 and other regulations like the 181/2004 decree restricting land speculation, that helped the State monitor the real estate market more effectively.
 
What type of development do you think should be encouraged in the near future?
 
Large-scale projects have a lot of strong points since they focus on the creation of well-structured urban areas offering diversified accommodation in high volume.
I also think that the development of rental and lease-to-own housing should be encouraged because demand for it is high at the moment.
 
Foreign investors are becoming increasingly interested in Viet Nam's realty market, creating a new wave of investment. What do you think about that?
Foreign investors will be able to take over housing projects form local firms (Photo: Hoang Uy)
It's true that the number of big investors in this field is increasing. Until recently, most of them were from Taiwan, Indonesia, and South Korea but recently, investors from Europe and America have also been showing up. 
 
I think what's happening is that they've seen that, thanks to high demand, high client credit-solvency and more open Government policies, investments made in the Vietnamese market in the past are paying big dividends now.
 
A draft decree has been submitted to the Prime Minister for approval that would allow foreign investors to take over housing projects from local firms.