More than 700 questions were sent to the Ministry of Natural Resources and Environment via an online dialog on Wednesday between the public and the ministry.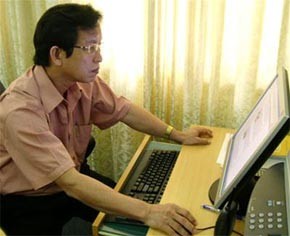 Minister Mai Ai Truc (Photo: VietNamNet)
The dialog's theme was "suspended" zoning plans and "suspended" projects, but the questions were also about land disputes, land ownership, exploration and use of water resources, and import-allowed scrap. The ministry assigned its relevant units to answer almost 400 questions.
Minister Mai Ai Truc said his ministry is working on various measures to basically put an end to suspended zoning plans and suspended projects.
He said all cities and provinces are required to report to the ministry by September 25 about the situation of "suspended" zoning plans and projects. Before October, the ministry will make an overall report to the Government and propose solutions, including adjustments to law rules if necessary.
Asked by Sai Gon Giai Phong newspaper, Deputy Minister Dang Hung Vo said municipalities have been facing problems between land zoning and construction.
Another nationwide problem, according to him, is just 50% of detailed land zoning plans of the district level have been approved, and only 40% of those for communes and wards were so.
The Ministry of Natural Resources and Environment had organized two similar online dialogs before the Wednesday one.
Deputy Minister Vo said the ministry had transferred problems raised in the two dialogs to authorized agencies and asked them to answer.
Via the three dialogs, the ministry received almost 4,600 questions and suggestions, among which more than 1,600 questions have been answered.
The ministry will assign a group of experts to collect questions related to the ministry's responsibility and promptly answer them, not waiting until the next online dialog which could take a few months later.