Nearly 8,000 people died, 19,000 people injured in road crashes in 20, 628 traffic accidents nationwide from January to November, reported the National Traffic Safety Committee on November 25.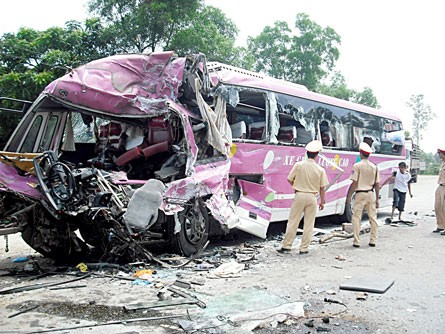 (Photo:SGGP)

The number of deaths and injuries nationwide decreased 11, 3 percent, 3, 6 percent and 15, 8 percent respectively in comparison to the same period last year.
 
From January to November of this year, traffic police nationwide handled 288, 167 vehicle registrations and 2, 6 million motorbikes registrations.
 
Currently, traffic police forces impound 5, 352 cars, 465, 787 motorbikes and 318,554 driving- licenses. The state budget collected VND 2.495 billion from penalties imposed on traffic violations.