Minister of Agriculture and Rural Development Nguyen Xuan Cuong in the term of 2016-2021 said that the ministry would give top priority to solving problems related to food safety on the sidelines of the National Assembly meeting on July 28.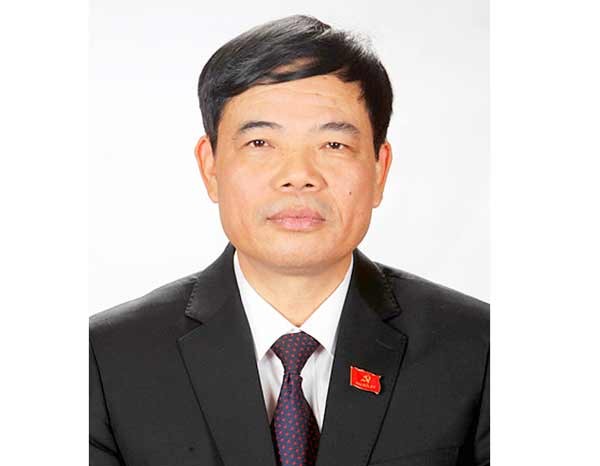 Minister of Agriculture and Rural Development Nguyen Xuan Cuong
In short term, the ministry will seriously implement its assigned tasks in line with the Food Safety Law and relevant regulations, the Government's Directive 13 on intensifying state management on food safety.
In addition, it will closely work with the central committee of the Vietnam Fatherland Front and related ministries and agencies to conduct the joint program between the front and the Government on the mater.
They will increase supervision and unscheduled inspections to timely spot and handle any violations.
The ministry will also closely work with the Ministry of Public Security, the Ministry of Health and the Ministry of Industry and Trade to prevent use of banned substances in breeding and overuse of insecticides, an-biotic and industrial chemicals in farming production and trading.
Talking about challenges to the agricultural industry, the newly elected minister Cuong said that Vietnam's agriculture still based on farmer households with small scale.
At present, the country has 12 farmer households with faming area averaging only 0.3 hectare per household. This is a large barrier for it to build a large scale agriculture developing efficiently and sustainably.
Second, climate change has taken place faster than forecast. Vietnam has been one of five nations most vulnerable to the phenomenon. The Mekong Delta, the Central Highlands, the south central region and the northern mountainous region have been the worst hit.
The third challenge is from global integration, which will not only bring opportunities to broaden market share but also challenges forcing Vietnam to improve competitiveness, product quality and safety.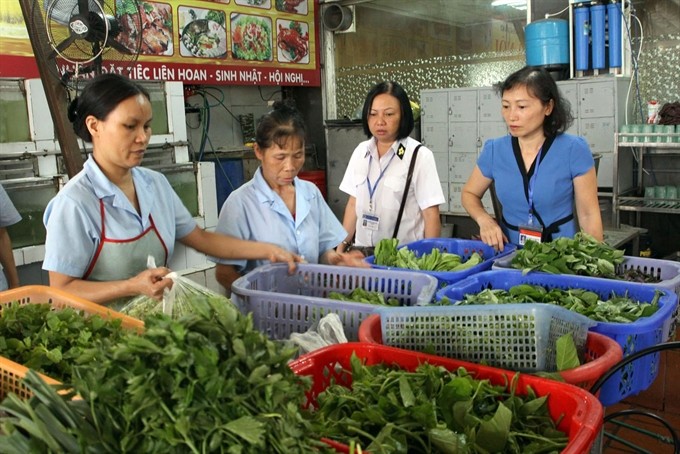 A food safety inspection team of Hà Nội checks vegetable quality at a restaurant in Thanh Xuân District. The PM has urged ministries and localities to improve food safety management. — VNA/VNS Photo
Besides food safety, the ministry will pay attention to agricultural restructuring to overcome the above three challenges and the new rural development program.
For the last five years, the program has brought a good result with 22 percent of communes meeting all 19 new rural standards. However, most of the rest 78 percent communes locating in remote and mountainous areas meet with a lot of difficulties. The program will boost solutions to develop these areas and reduce the difference between them and plains.
The Ministry of Agriculture and Rural Development manages 70 percent land, nearly 70 percent population and 46 percent labor force of the country . However the income of citizens is still low in rural areas, where have many inextricable problems in need of solving to develop.
Therefore, the ministry will take drastic actions to obtain targets set for the industry by the Government and the party.