Vietnamese and German biologists announced the discovery October 14 of a new type of songbird in Vietnam's Nha-Ke Bang National Park.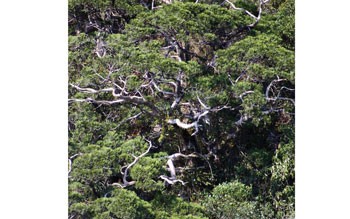 The cypress-tree forest
The Khuou da mun, a Sooty tree babbler (Stachyris herberti), was observed in a limestone mountain area of the park by the German biologists, said the park management board. 
Biologists from the Ha Noi National University and Phong Nha-Ke Bang National Park have spent the last decade working with a German team from the Cologne Zoo and have discovered a total of 14 new amphibians, 10 fish species, a cypress-tree forest, and three kinds of shoe-shaped orchids. 
To date, 338 species of birds have been recorded in the park with 20 of them listed in Vietnam's Red Book of endangered species and 17 listed on the International Union for the Conservation of Nature and Natural Resources (IUCN) Red List.
The primitive tropical forest in Phong Nha-Ke Bang is also home to 2,651 vascular plant species, and 162 fish species including 10 new ones.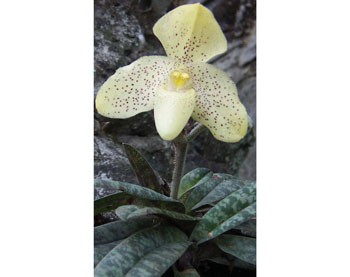 A shoe-shaped orchid
Beginning their collaboration with Vietnam in 1999, Cologne Zoo biologists have focused on resource conservation, biodiversity research, wild animal and forest protection, and rescuing and releasing animals back into the wild.
According to a World Wildlife Foundation report in 2000, Phong Nha-Ke Bang National Park is one of 200 biodiversity centers in the world and one of the 60 most significant sanctuaries in Vietnam.
The park covers an area of more than 200,000 ha and is located to the north of the majestic Truong Son mountain range in central Quang Binh Province. It is also revered by researchers and explorers alike for its many grottoes and caves.
The park was recognized as a world natural heritage site by the United Nations Educational, Scientific and Cultural Organization (UNESCO) in 2003.
On September 11, the Management Board of Phong Nha-Ke Bang National Park sent a proposal to UNESCO for recognition of Phong Nha-Ke Bang National Park's bio-diversification and to remain included on the World Heritage List.