A new bridge connecting Phu Tho province and Hanoi capital city across Da River was inaugurated at a ceremony in Phu Tho's Thanh Thuy district on December 20.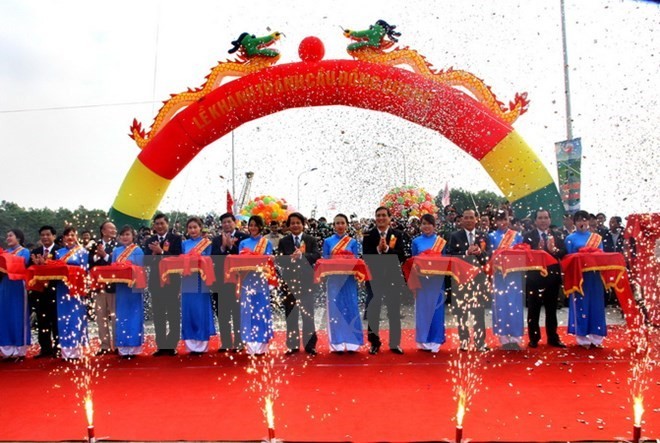 The inaugural ceremony of Dong Quang bridge (Source: VNA)
The 746m Dong Quang bridge has two lanes for traffic. It was built in 13 months under the Build-Transfer contract with total capital of VND 510 billion (USD 22.44 million ).
The bridge is significant to the socio-economic development strategy of not only Phu Tho but also several northwestern mountainous localities and Hanoi.
It is expected to help bring into full play tourism potential of the localities, and boost their socio-economic and cultural exchanges.