The Ministry of Construction's Circular 3 Housing Law will take effect starting April 8, replacing the controversial Circular 16.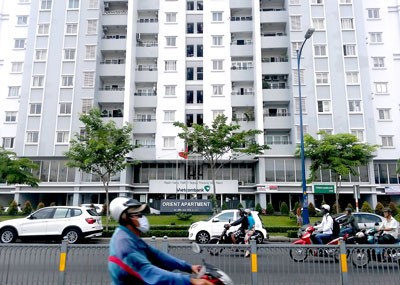 Orient Apartment Block in District 4, where investor and management board have fought over maintenance fee for the last four years (Photo: SGGP)
Apartment prices will slightly change because instead of calculating area from the center of the wall, only usable area will be calculated. Although the apartment areas will be calculated smaller, the prices increase but the payment is unchanged, said Doan Chi Thanh, director general of Hoang Anh Sai Gon Real Estate Company.
The regulation may cause confusion for sold apartments because the area in the contract will be larger than in the ownership certificates, said Pham Ngoc Lien, director of the Land Use Right Registration Office under the HCMC Department of Natural Resources and Environment. He proposes solutions to deal with the issue.
The ministry also provides a new form in housing contracts. Sellers and buyers must comply with authorized agencies to grant ownership certification.
Some investors have appropriated the 2 percent maintenance fee instead of handing over to management boards. Buyers will now pay the fee to sellers or investors before receiving ownership documents.
The investors will deposit this money in their bank accounts with non-term interest rate within one week after collecting the fee.
They will be required to transfer this money with the interest rate to the apartment block's management board 30 days after the board is set up by district people's committee.
Apartment investors have the right to stop supply of water, electricity and other convenient services if dwellers break the Ministry of Construction's bylaws on apartment use and the apartment block's internal rules.
In the case of buyers transferring their contract to third parties before receiving apartments, investors will have to do so without collecting any fee from the assignors.