New Prime Minister Nguyen Xuan Phuc has pledged to build a transparent, strong and united government which will take drastic, creative and effective actions and do its best to serve the people.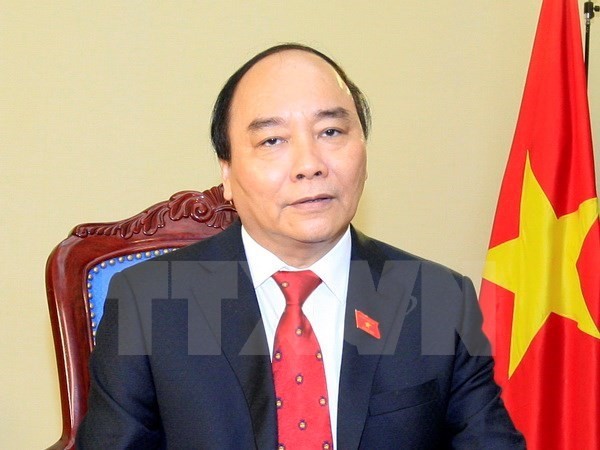 Prime Minister Nguyen Xuan Phuc (Source: VNA)
In an interview granted to the media right on the first working day of his office on April 7, PM Nguyen Xuan Phuc said he is fully aware that it is an honour and heavy responsibility entrusted by the Party, State and people.
The government leader vowed to work together with the Cabinet members to perform their functions and missions well, as stipulated in the Constitution and law.
Asked about priorities under his leadership in the foreseeable future, the PM said the government and he himself will do their best to fix shortcomings, uphold democracy and continue accelerating comprehensive renovation and international integration, contributing to fulfilling socio-economic development goals.
Several priorities include stabilising the macro-economy, promoting economic growth, reforming administrative procedures, encouraging start-ups, tapping creativity and talents while rallying all possible resources for development, he said.
Discipline in the State administration and the entire society will be strengthened, corruption and wastefulness be drastically driven back, he said, adding that the government will resolutely and perseveringly safeguard independence, sovereignty and national territorial integrity.
More attention will be paid to ensuring the material and spiritual lives of the people as well as their security and safety, firstly helping residents hit by disasters, drought, and saltwater intrusion settle down their lives, as well as combating epidemic diseases and ensuring food safety and hygiene.
The PM also attributed achievements made in the national construction and in defence to the efforts of the entire Party, armed forces and people, business community and overseas Vietnamese.
He took the occasion to call for building and upholding the power of the great national unity in combination with the power of modern times towards the goal of wealthy people, a strong country with democracy, fairness and civilisation.
He expressed his thanks to, and hoped to continue receiving, the valuable support of governments and peoples, international organisations and friends worldwide.