The 2012 International Conference on the East Sea opened at the Nha Trang Institute of Oceanography in the coastal city of Nha Trang in Khanh Hoa Province on September 12.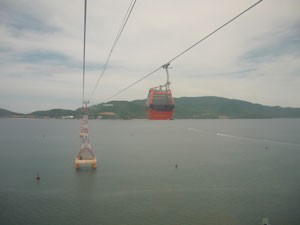 Nha Trang Sea  (Photo:Kk)
Nearly 200 experts and scientists from 14 countries, including Vietnam, are taking part in the event.
The conference features more than 150 reports and scientific research works reviewing oceanographic operations in Vietnam's waters and surrounding areas of the Nha Trang Institute of Oceanography during the last 90 years.
Insiders have proposed orientations for developing marine research and cooperation programs between Vietnam and other countries.
The conference will last for three days.