Deputy Director of Department of Agriculture & Rural Development in the central highlands province of Dak Nong Dam Quang Trung said the department has just asked Dak Nong Aluminum Company which managed the Nhan Co Aluminum plant, sets up the environmental monitoring station to observe and check the plant's wastewater treatment system.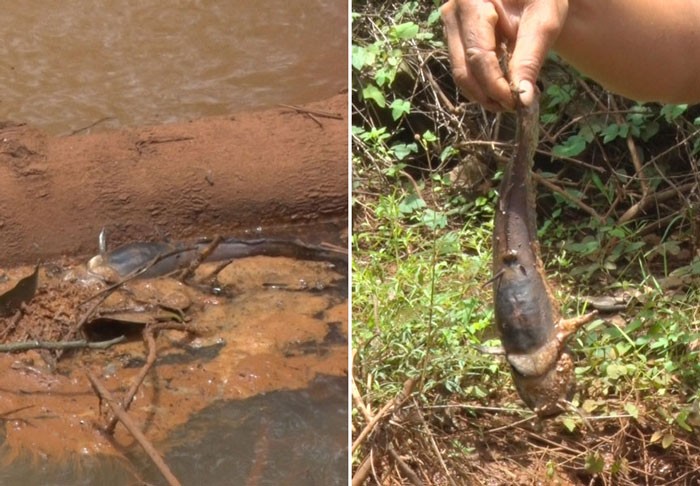 Local residents in Nhan Co commune of Dak Nong province have found dead fish at Dak Dao stream -Photo SGGP
Accordingly, the station will be set up behind untreated sewage before the waste water is discharged into the environment. In addition, the department asked the Dak Nong Aluminum company establishes camera to observe discharging the treated waste water into the environment.
The monitoring station and camera will be connected directly to the department's observation station.
As if, the department will be able to check all waste discharging activities, Mr. Dam Quang Trung said.