Noi Bai International Airport authorities today issued a report confirming that they did not find any evidence on soliciting money for visa like a case written on Facebook account of an oversea Vietnamese.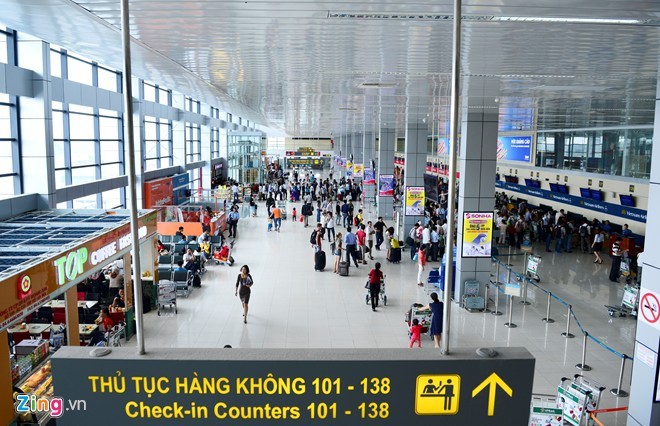 Noi Bai International Airport
A video tape from a camera at the airport showed that immigration procedure process was normal and they did not find any airport official talking with the woman who wrote about the bribery case on her Facebook, the report said.
The tape recorded the woman and her daughter applied for visa at 5:57 AM on January 13th and she received visa at 6:26 AM from Border Gate Police and then she went to Immigration Station.
It took her 35 minutes from lining in queue to receiving visa, not over one hour as she wrote on Facebook.
The tape showed that during her waiting for visa she did not contact with any airport official, except Border Gate Police but they did not talk to each other.
The report was issued several days after the woman wrote on her Facebook account that she and her daughter were solicited for money by an immigration official at the airport and they had to wait for more than one hour to receive visa because they refused to give him money.
Deputy President of the National Committee for Traffic Safety announced the report to the media and asked for cooperation from passengers or relating individuals to investigate further the case.