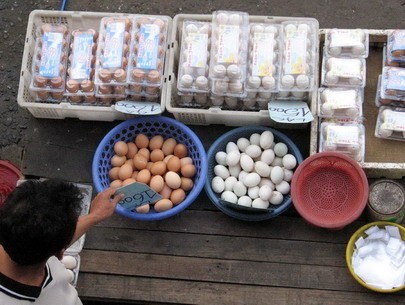 Vietnamese agencies have deteced no melamine-contaminated egg (Photo:TTO)
Tests carried out in laboratories proved eggs taken from several sources to be melamine free, a high ranking officer of the Animal Health Department, a part of the Ministry of Agriculture and Rural Development, said on November 11.

The deputy head of the Animal Health Department Nguyen Xuan Duong confirmed that no melamine-contaminated eggs have been detected so far. Samples for the test were selected randomly from farms, agents and markets.
Meanwhile, responsible agencies are yet to have a final conclusion about whether other food contains the harmful chemical because it takes time to conduct such tests.
Those in charge of monitoring melamine on food will announce the results at the end of this week.