The second summit between US and North Korean leaders will take place in Hanoi on February 27-28.

The Russian-made Il-76MD cargo plane can carry large equipment and supplies needed for the North Korean leader's trip, including armoured vehicles.
The aircraft has a length of 46.6m, height of 14.7m, and wing span of 50.5m, and can carry a maximum payload of 48 tons. It can cruise at a speed of 900km/h with a range of 4,400km.
The plane can take off and land on different types of runways, including hard-packed runway of dirt and blue ice runway in Antarctica.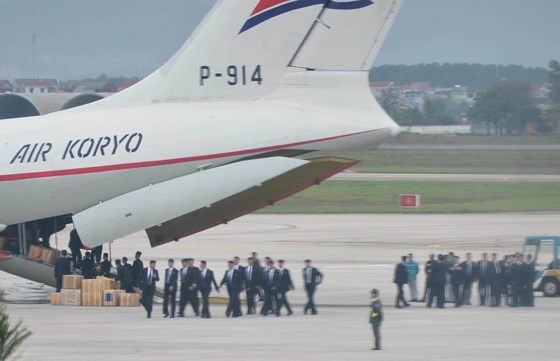 The aircraft carries dozens of security and support staff for North Korean leader Kim Jong Un's meeting with U.S. President Donald Trump.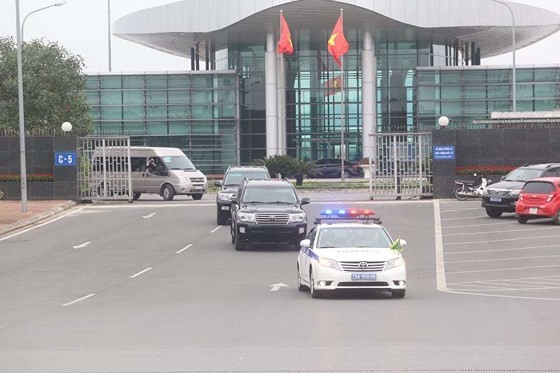 Cars carrying North Korea security and support staff leave Noi Bai aiport for the city's center.