A huge fire occurred in the La Phu Industrial Park of Hoai Duc district, Hanoi at 8pm yesterday.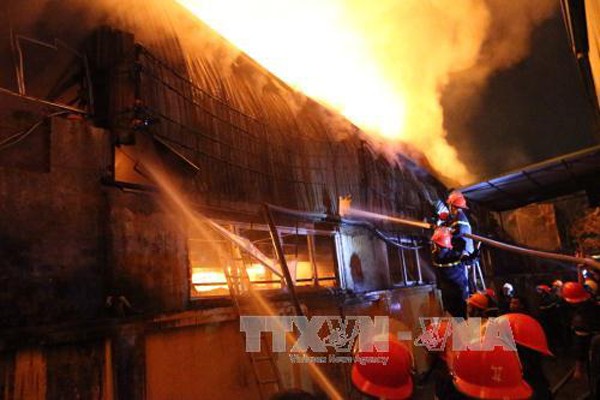 Huge fire occured in Hanoi last night
Some witnesses said that the big flame suddenly burnt into a painting and dyeing workshop in the industrial park. In a couple minutes, the flame quickly spread out and burnt 1,000 square meters scale of the workshop.
The city Fire Department sent around 23 fire trucks to the scene. Because the village roads were too small, the functional forces suffered difficulties for localizing the fire.
By 10:30 pm, the blaze had not yet been extinguished. The functional agencies have not yet discovered reasons and counted the victims in the fire.
This is the fourth huge fire occurred in Hanoi in the first five days of this month.