The computerized lottery run by a joint venture between Vietnam and Malaysia announced the ninth jackpot winner who will gain VND48.7 billion.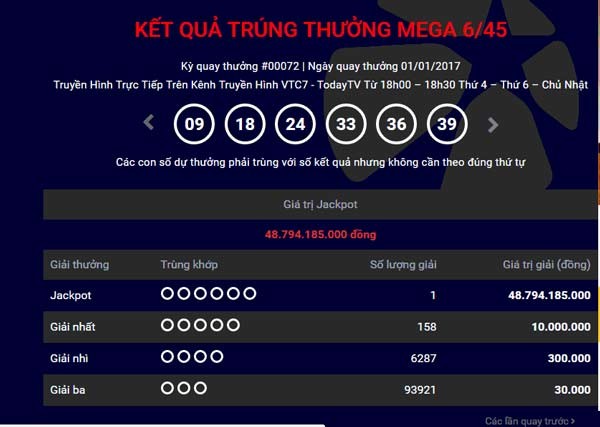 (Photo: SGGP)
The lottery's 72th draw produced the jackpot combination of 09-18-24-33-36-39.
However it is the smallest cash value jackpot since it operated in Vietnam in July, 2016.
Apart from the jackpot winner, 158 tickets also claimed the first prize of VND10 million; 6,287 tickets won the second prize of VND300,000 ($13.39), and 93,921 tickets won the third prize of VND30,000 ($1.34)..
Last Sunday on December 25, the prize of VND159,232,985,000 was given to two winners.
Therefore, nine people were lucky to win the lottery since the first draw on October 16.