A representative of the Aviation Airport Corporation of Vietnam (ACV) on February 14th said that it had accomplished opinion collection about architectural plan for Long Thanh International Airport and most of citizen communities leaned to plan no.3 which idea had been got from stylized lotus.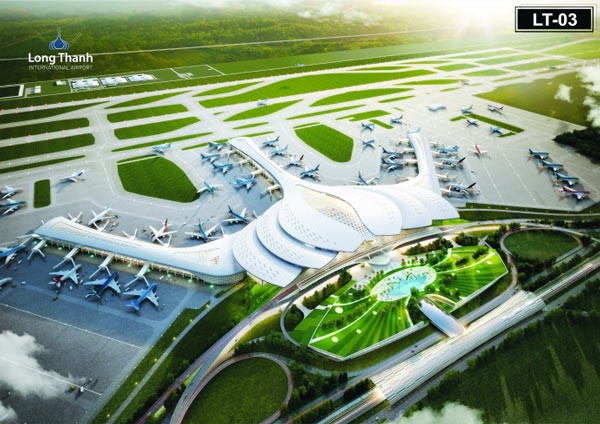 Many citizens have chosen lotus idea to design architectural plan no.3 for Long Thanh International Airport
The plan no.3 uses stylized lotus for the airport design from the roof to the landscape above, the outlook of the main entrance, interior decoration of check-in areas and a lake in the center of the airport precinct. A park will be built on the top of an outdoor parking lot.
In addition, plans no. 4 and no.7 have also been selected by Vietnam Architects Association, Vietnam Urban Planning and Development Association, Vietnam Construction General Association and Vietnam Association on Aviation Science and Technology and lot of citizens.
Plan no.4 uses bamboo for materials to build public areas of the airport and interior decoration. Plan no.7 idea bases on palm leaf for the design of the work's roof, the airport's items will be arranged like boats traveling in rivers in Vietnam's countryside.
After hearing ACV report of the airport design opinion collection, Minister of Transport Truong Quang Nghia asked the secretary of the airport design assessment council to carefully review and analyze the selected plans before submitting them to the Prime Minister for approval.