As many as 19,348 laid-off workers in the Mekong Delta have registered for unemployment insurance, which began to be implemented at the beginning of this year.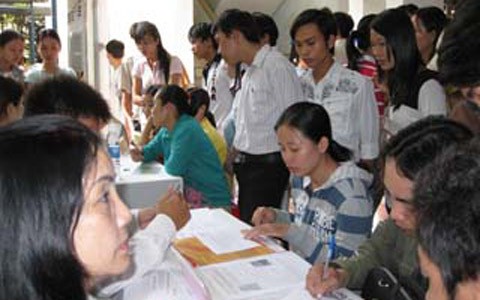 Laid-off workers register for unemployment insurance at an unemployment insurance center
The statement was made by the Employment Department of the Ministry of Labor, Invalids and Social Affairs at a training session on unemployment insurance organized on November 16 for relevant agencies in the region.
 
The department said most of the unemployed are unskilled workers in footwear and apparel industries.
 
They don't have experience and usually change their jobs, the department added.
 
The department said unemployed workers who have already registered for unemployment insurance will be granted unemployment allowance. In addition, local job introduction centers and social insurance agencies have to help them find new jobs and pay their vocational training fees.