The organization board of clever traffic contest via internet in the 2014-2015 academic year organized the ceremony for the 1st phase and awarded the contestants nationwide on April 4 in Ha Noi.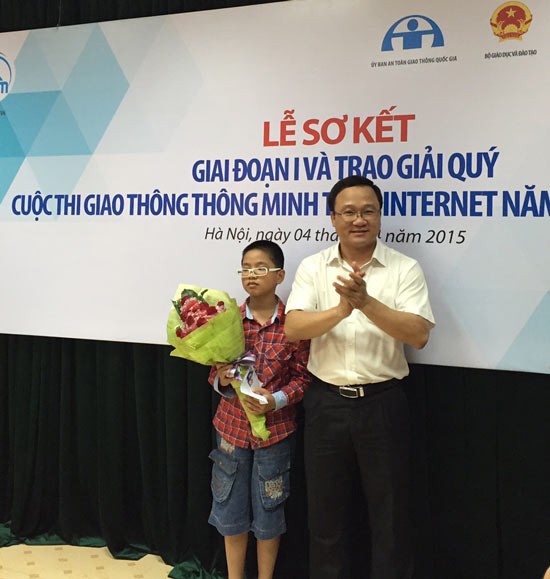 Deputy chairman of the national traffic safety committee gives prize to contestant -SGGP
This is the second contest launched by the national traffic safety committee and the ministry of education & training, the Ho Chi Minh Communist Youth Union Central Committee.
The contest attracted over 2 million competitions from 63 cities and districts throughout the country. 220 prizes each week worth VND 500,000 each and 30 prizes per month worth VND 1million were offered to contestants.
Mr Khuat Viet Hung, deputy chairman of the National Traffic Safety Committee said the contest aims to promote and educate the traffic safety law to students nationwide, highlighting the need to update more traffic safety information.