More than 2 million households have received loans totaling VND44.2 trillion (US$1.95 billion) from aprogramme designed to help business households in disadvantaged regions as of February 28, 2017, according to the Vietnam Bank for Social Policies (VBSP).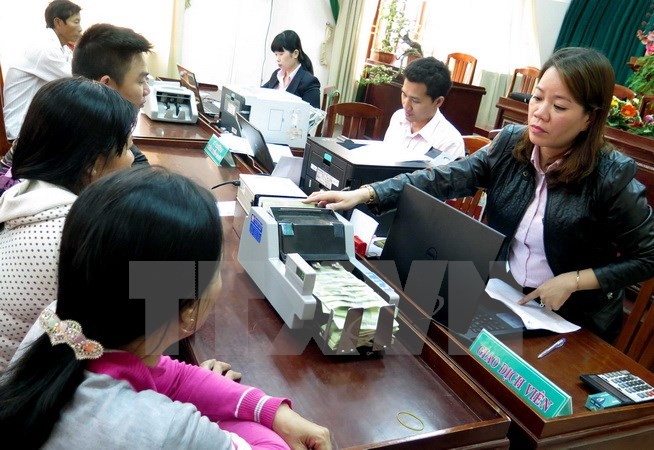 Poor households carry out procedures to borrow money from a branch of the VBSP at Tuy Phuoc district, Binh Thuan province. (Source: VNA)
Currently, 640,000 households are borrowing VND16.4trillion (US$722 million), of which the rate of overdue debt is only 0.35 percent.
According to statistics from the localities, the demand for capital from business households by 2020 will be at least VND6.6trillion (US$290.7 million).
The programme was launched on March 5, 2007, aiming to assist business households, including those running farms, with maximum assistance of VND50 million (US$2,250) at an interest rate of nine percent per year.
Because commercial banks do not have transaction offices in remote areas, the VBSP, with its nationwide network, was entrusted to help those households access capital.
The VBSP now has 11,000 transaction points across the country.