Vietnam currently sees more than 2,500 housing projects and new townships under construction, according to the Ministry of Construction.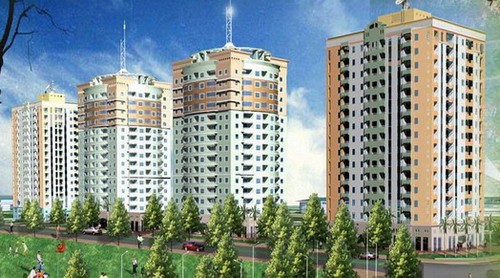 An artist's impression of a new township in Hanoi (File photo)
The ministry says every year the country plans to develop housing projects on 20-25 million square meters.
According to the country's Urban Development Strategy, urban land area will increase to 460,000 hectares by 2025 from the current 105,000 hectares. By 2025, the urban area is expected to increase to 46% from the current 26%.
The ministry reported that the country currently has 752 urban areas, which was an increase of 123 areas compared to 1999 when only five cities were directly under the central government and 40 cities belonged to the provinces.
Urban population has increased to 22.3 million due to the rapid growth of urbanization in recent years, which accounted for 50% of the population as assessed in 1999.
The population growth rate in urban areas increases by an average of 2-4 percent annually and the housing area per capita in urban areas was 19.2 square meters as calculated in 2009.