The Directorate for Roads of Vietnam has sent a document proposing provincial and municipal people's committees in the northern region to tackle overloaded trucks plying in Noi Bai-Lao Cai expressway.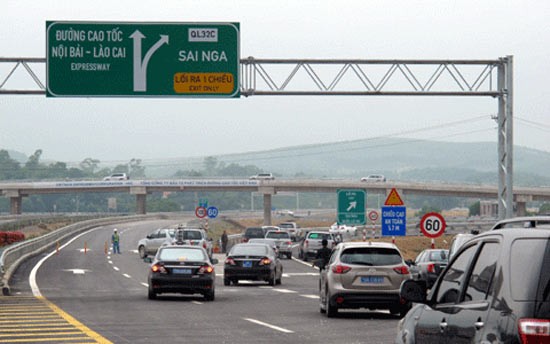 Noi Bai-Lao Cai Expressway (Photo: SGGP)
According to the directorate, overloading has been complicated with a large number of refrigerated trucks travelling from Hai Phong Seaport to the northwestern province Lao Cai and from the province to Hanoi and southern provinces. 
Within a recent week, hundreds of refrigerated trucks have intentionally avoided weigh control forces or taken advantage of loopholes to smoothly pass weigh stations along Highways 5, 10, 18 and 37 to enter the Noi Bai-Lao Cai expressway. 
Because authorized agencies and Vietnam Expressway Company (VEC) have tightly controlled over Intersection IC 12 on the road, trucks have stopped in long lines along Highway 32C causing traffic jam and traffic disorder. 
Therefore the directorate proposed provinces and cities comprising Hanoi, Hai Phong, Quang Ninh, Hai Duong, Bac Giang, Bac Ninh and Vinh Phuc to work with relevant agencies to place more mobile weigh stations and intensify patrol in these areas to handle overloaded vehicles. 
Besides, VEC and traffic police forces have been tasked to intensify unannounced inspections at entrance spots of the Noi Bai-Lao Cai Expressway and along the entire road.