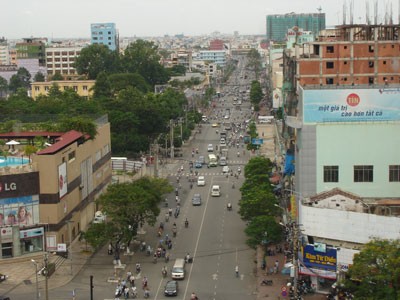 More Vietnamese orgin can buy house in Vietnam udner the new law (Photo: Cat Tuong )
The Ministry of Construction on August 14 sent a dispatch to related departments asking for correction in Housing Law to ensure that overseas Vietnamese can buy a house in Vietnam.
As per the dispatch, the Departments of Construction, Justice, Natural Resources and Environment must flex Housing Law to allow overseas Vietnamese to purchase a house in the country.
In future, overseas Vietnamese will not be required to have permanent residence cards, nor show visa duration of more than three months, but simply attach their passport and verification of Vietnamese nationality to be able to buy a house within the country.