Overseas Vietnamese have invested in more than 1,465 Vietnamese projects, totaling VND4.9 trillion (around US$308 million) in capital, according to the Ministry of Planning and Investment.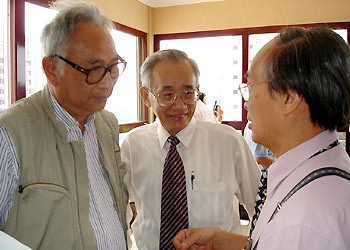 Most overseas Vietnamese wish to contribute to the development of Viet Nam

Twenty-three of the projects have been granted certificates of incentives, making administrative procedures less-difficult.

Overseas Vietnamese, known as Viet Kieu, mainly invest in service, trade and manufacturing. They come from 36 countries in the world, most from the US and Australia with 674 and 237 projects respectively.

The total registered capital of the U.S. and Australia in Viet Nam is over VND4.2 trillion (US$260 million) and VND1,050 billion (US$65.6 million), respectively.

Overseas Vietnamese projects have provided jobs to more than 7,000 domestic laborers. From 2001 and 2005, Overseas Vietnamese have transferred nearly US$16 billion to Viet Nam.

In 2005 the volume of foreign exchange from Viet Kieu reached VND3.8 billion (US$2.37 million), which is even higher than the total capital of foreign investment.