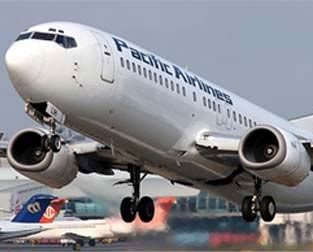 A Pacific Airlines plane takes off in Viet Nam
Pacific Airlines, Viet Nam's sole joint stock air carrier will keep the price of the return ticket on the Ha Noi-Ho Chi Minh City route stable at VND2.7 million,  director Luong Hoai Nam, added.
The airline has announced two telephone numbers for passengers to book flights: 9550550 for Ha Noi and Ho Chi Minh City, and 0511.583583 for Da Nang.
Mr Nam said his company would continue providing preferential treatments for regular customers, including giving out bonus tickets on regular routes, giving them priorities in airport formalities and with charge-free luggage.