On occasion of the 71st founding anniversary of the Vietnam Peoples Army (VPA), delegates of Party Committee, People's Council, People's Committee and the Committee of the Vietnam Fatherland Front visited and offered incenses at the grave of General Vo Nguyen Giap in Quang Binh province on December 21.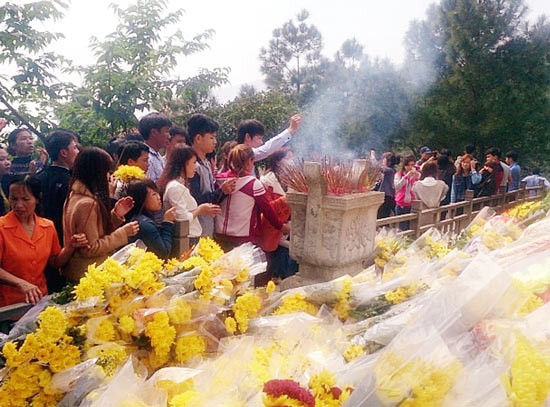 Crowded visitors arrived in General Vo Nguyen Giap's grave. (Photo:SGGP)

They held a solemn ceremony to memorize General Vo Nguyen Giap who was the legendary General of the nation, an excellent student of President Ho Chi Minh, the first General of the Vietnam Peoples' Army and devoted his whole life to the revolutionary for nation' freedom and indepenence.

Quang Binh province has welcomed around three million visitors to the grave of the General.