Despite bad weather, thousands of people from throughout the country flocked to the hometown of late President Ho Chi Minh in Kim Lien Commune, Nam Dan District, Nghe An Province, in commemoration of the 40th anniversary of the death of the hero of national liberation (September 2).

The managing board of Kim Lien Historical –Cultural Site said that this is the period each year when the site welcomes the largest of number of visitors.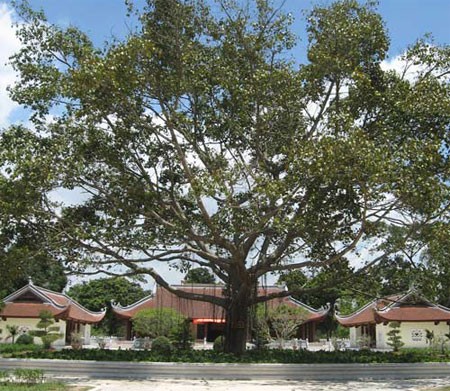 Kim Lien Historical - Cultural Site (Photo: namdan.gov)
More than 20 million people have visited the President's native village over the past 40 years to pay tribute to him after his death on memorial days, including his birthday May 19, death anniversary September 2 and Lunar new year (Tet) holidays.

In Hanoi, statistical reports from the Ho Chi Minh President Mausoleum Protection High Command indicated that some 31,000 visitors went to the mausoleum in the morning of September 2 to pay respect and gratitude to the prominent national leader, who was honored by UNESCO in 1990 as a national liberation hero and great man of culture.

September 2 is also National Independence Day of Vietnam.