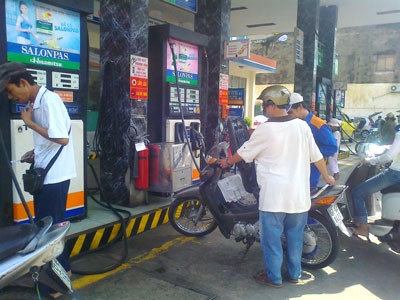 The ministries ask to maintain petroleum price (Photo: B. Long)
The Ministry of Finance and The Ministry of Industry and Trade on May 31 asked petroleum companies to maintain the same price.

The two above-set ministries said the current price of petroleum is just VND399 lower than basic price while diesel, kerosene and mazut oil is priced VND156-VND402 lower.
Based on this slight difference, the ministries have asked for an increase but asked petroleum firms to dig into the stability fund from June 1 to maintain present price.