The famous Phu Quoc fish sauce from Kien Giang Province has been awarded the Protected Designation of Origin (PDO) by the European Commission.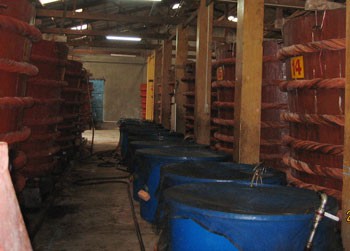 A fish sauce processing business in Phu Quoc  (Photo: KK)
According to experts, trademark protection in 28 countries in Europe will provide a strong base for the Phu Quoc fish sauce in the EU market.

Phu Quoc, the biggest island off the south-western province of Kien Giang, has been well known for long for its fish sauce. Fish sauce manufacturing in Phu Quoc has been a traditional activity for more than 200 years.

The island has currently 80 fish sauce processing businesses that provide about 20 million liters per year.