The Prime Minister has permitted the Ministry of Transport to implement an electronic toll collection system and automatic weighbridge project used on all tollways throughout the National Highway 1A and Ho Chi Minh City Highway in the Central Highlands.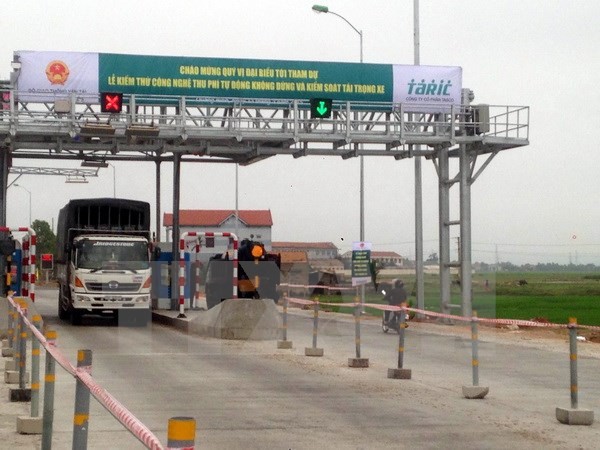 Tasco BOT tollbooth has piloted e-toll collection in National Highway 1A (Photo: VNA)
The Ministry is allowed to choose project's investors under BOO form (Build-Own-Operate) and instructed to notice the possibility of applying the e-toll collection technology on wide scale.
With this technology, drivers will have e-tags or identity tags on vehicle windscreens and accounts to make toll payment.
 
When vehicles enter a tollbooth, a laser technology identity system will activate cameras to capture their registration numbers. Images and information will be transferred to a data processing center and the toll will be deducted from the accounts.