Prime Minister Nguyen Xuan Phuc attended a ceremony to begin construction of LG Display – a maufacturing facility that will produce and process OLED monitors in the northern port city of Hai Phong on May 6.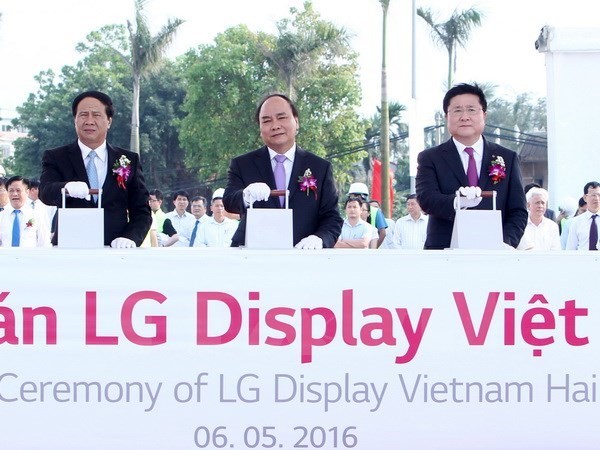 Prime Minister Nguyen Xuan Phuc (Source: VNA)
Invested in by the LG Corporation's LG Display, the US$ 1.5 billion facility lies on a site of 40ha in Trang Due industrial zone.
Speaking at the ground-breaking ceremony, PM Phuc said LG Corporation's project along with others will create a major electronics and information technology complex in Vietnam.
With the policy of creating a favourable business environment, the Vietnamese government will do its best to support businesses, he promised.
The RoK is currently the third largest trade partner of Vietnam, while Vietnam is also the RoK's third largest importer.
Two-way trade has surged 75-fold from 1992 to nearly $38 billion. The RoK is also the biggest investor in Vietnam with nearly 4,800 projects worth around $45 billion.