Prime Minister Nguyen Tan Dung has issued a new directive to strengthen management of the real estate market in the country.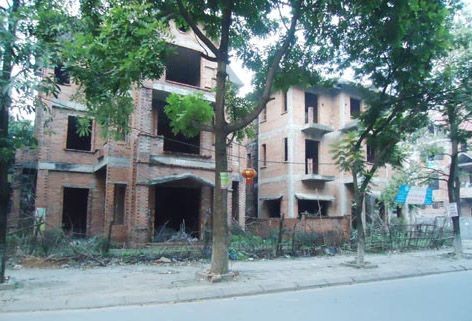 Government will strengthen management of the real estate market in the country (File photo)
The PM has asked to enhance the role of management units in inspecting and granting investment licenses to housing development projects and real estate investment and trade. The Ministry of Construction has been asked to report results of the government inspections of real estate projects in the first quarter of 2012 as well as strengthen management and control in property market, especially residential real estate. The ministry must also promote projects to build more housing for students, workers and low-income groups.
The Finance Ministry has been assigned to research and suggest   revisions in the ordinance on house and land taxes surpassing limits as well as on unused lands and houses. The revision aims at preventing speculation and increase budget revenues.
State Bank of Vietnam has been assigned to ask commercial banks and credit institutions to implement a decree to ensure real estate market credit and strict control on lending and real estate securities trading, while controlling bad debts in the banking sector.
The PM also asked provincial and municipal People's Committees to inspect implementation of housing projects; take back delayed projects; and deal strictly with illegal real estate trading including speculation.
In an effort to increase the housing fund for low-income groups, the PM asked the Ministry of Construction to work with relevant ministries and branches to revise regulations on housing development projects, to be submitted to the government for approval in the first quarter of this year.