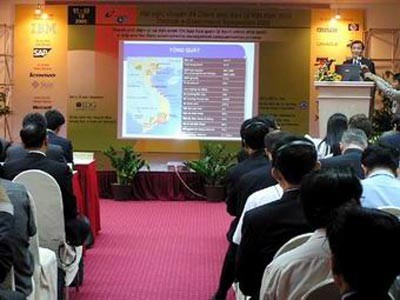 A symposium on Viet Nam's e-government held in 2005

Prime Minister Nguyen Tan Dung has approved a plan applying information technology to the work of state offices in 2008, part of a master e-government plan.


The plan aims to improve the management capacity of state offices. Meetings between the Prime Minister and ministers, agencies and localities, will be made online.
In addition, meetings at ministries, agencies and agencies will go online, while 40 percent of notes will be sent via e-mail (with domain name "gov.vn") between government leaders, ministries, agencies and localities.