Prime Minister Nguyen Tan Dung has sent a dispatch to relevant departments and local authorities to implement strict measures to ensure traffic security during the coming Reunification Day on April 30 and on May Day.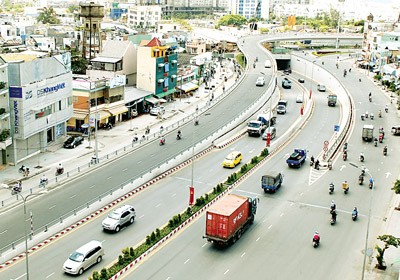 Prime Minister instructs provinces and cities to ensure traffic safety during month-end holiday (Photo: SGGP)
PM Dung also asked relevant sides to intensify inspections and punish traffic law violators for over-speeding, swerving, carrying more people than permitted, for not wearing helmets and using unsafe buses to carry passengers.
 
More attention should be directed toward traffic on Highways 1A, 5, 51, 14 and 18.
The five central cities of Hanoi, Ho Chi Minh City, Da Nang, Hai Phong and Can Tho must tackle illegal motorbike racing. Businesses should mobilise better quality buses to meet demands of holiday travellers.
By early April, most hotels had already been fully booked mainly in Sa Pa District in the northern province of Lao Cai.
During the holidays, Lao Cai will host the Tren May Festival and a climbing competition to conquer Fansipan Mountain, which is expected to attract 10,000 visitors to Sa Pa.